Canterbury & District Angling Association
--MANDATORY NOTE TO ALL ANGLERS--
Due to a local outbreak of K.H.V. no keepnets to be used on any waters. Dip nets are in place on all stillwaters. Nets, mats and slings MUST be dipped (FULLY immersed) for a minimum of 15 minutes.
Please note the Fordwich Lakes complex will be closed on Saturday 5th May 2018 with no access throughout the day.
The new keys are available at the office now and cost £15, refund on the old key (£5) will be made once the locks have all been changed and on presentation of the old key.
Work parties at Stonar Lake 18th-20th and 23rd-27th April. Jock's Shed at 9am. Everybody is welcome..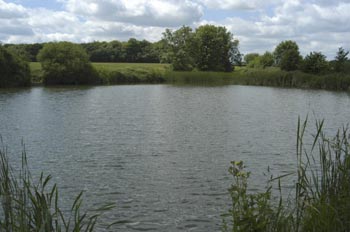 Bramble Lake is the smallest and has fish with an average weight of 1lb with the occasional 10lb Carp and 3lb Tench. An ideal beginners water with good bags of hard fighting fish.