Canterbury & District Angling Association
--MANDATORY NOTE TO ALL ANGLERS--
Due to a local outbreak of K.H.V. no keepnets to be used on any waters. Dip nets are in place on all stillwaters. Nets, mats and slings MUST be dipped (FULLY immersed) for a minimum of 15 minutes.
CDAA' s Annual Fly Tying Classes are due to begin Wednesday 7th February. If you would like to learn how to tie flies we will be meeting on a Wednesday evening for 8 weeks from the 7th February. There will be an absolute beginners class running alongside a more advanced class, all materials and tools will be supplied, so why not come along and try something new.
Stonar Lake toilet is closed until further notice due to frozen pipes.
The new keys are available at the office now and cost £15, refund on the old key (£5) will be made once the locks have all been changed and on presentation of the old key.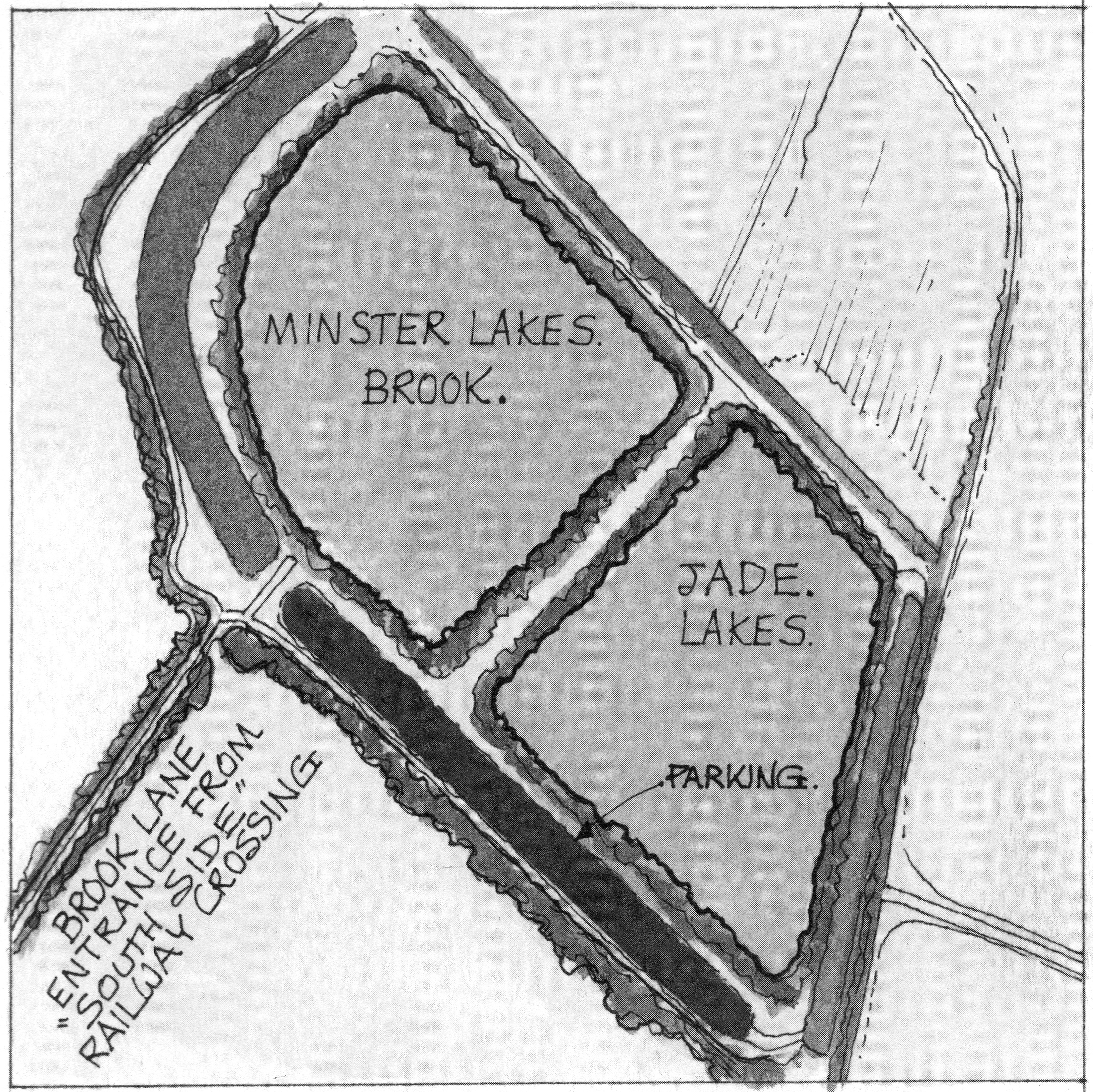 Minster Lakes are farm reservoirs 7 to 8 acres in size.
The first Lake you come upon is Brook Lake the other is called Jade Lake.
The lakes are located inland from Pegwell Bay off Ebbsfleet Lane. Access from the north from alongside Manston Airport you turn left off the A299 down Thorne Hill, over the crossroad through Sevenscore towards the railway crossing. Directly after you cross the railway line you turn right up a track. Speed limit 10mph, watch out for dogs and walkers. Follow the track until you reach the gates.
From Sandwich you turn left off the A256 just after passing the old power station up Ebbsfleet Lane, you then turn left directly before the railway crossing. Speed limit 10mph, watch out for dogs and walkers. Follow the track until you reach the gates.
The gates should be locked. Follow the track round to the left and park on the verge where indicated. Do not drive off track anywhere else.
The two lakes are stocked specifically for pleasure angling and there for mixed fisheries. Fishing is from the made up swims only; the number of swims available limits the numbers of anglers. Please treat the lakes and surrounding land with respect.