Canterbury & District Angling Association
--MANDATORY NOTE TO ALL ANGLERS--
Due to a local outbreak of K.H.V. no keepnets to be used on any still waters. Dip tanks are in place on all stillwaters. Nets, mats and slings MUST be dipped (FULLY immersed) for a minimum of 15 minutes. Keep nets are allowed on the River Stour (only) from the start of the river season.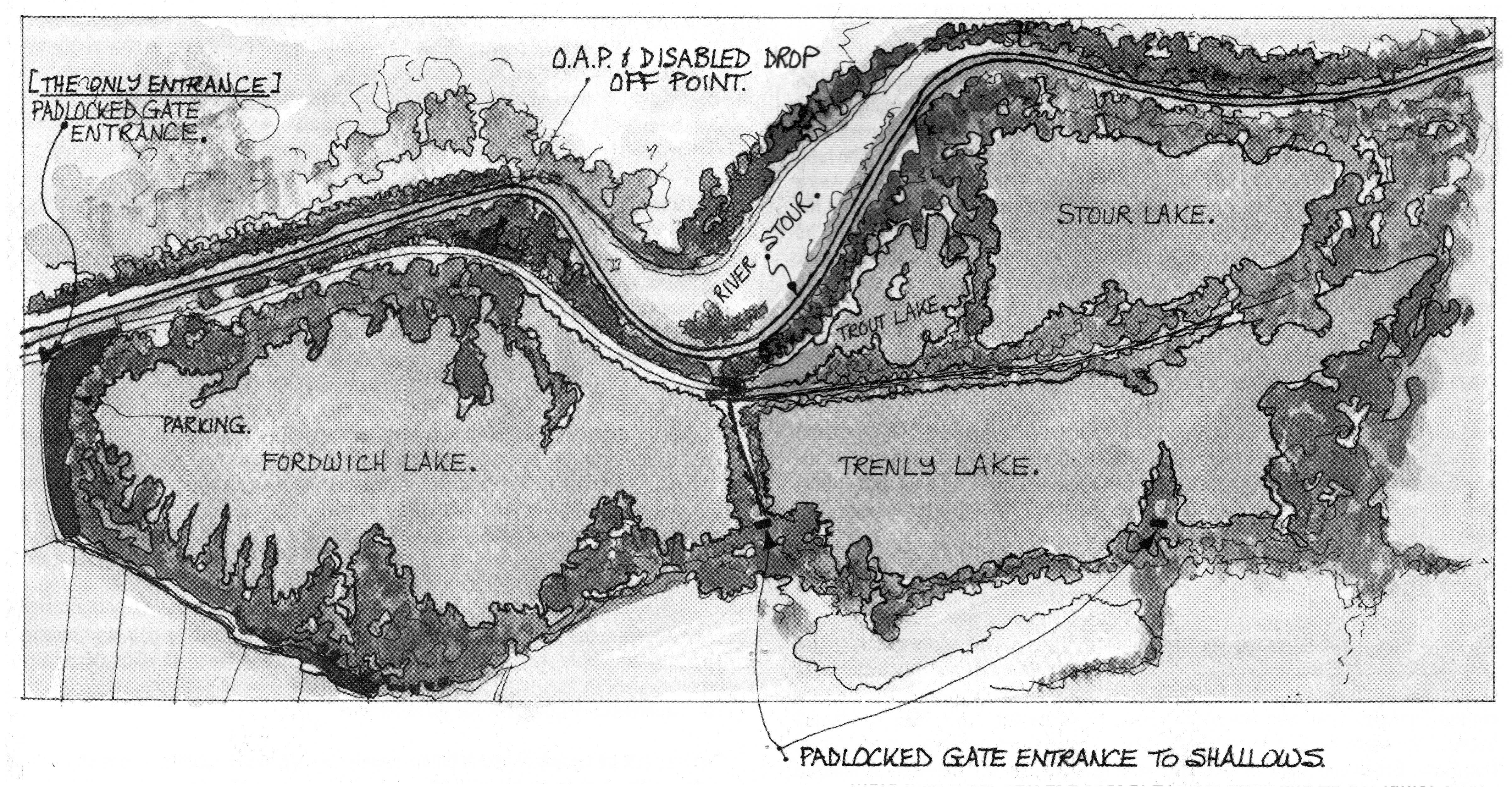 The Fordwich lakes are situated in the Stour Valley downstream from Fordwich. You approach the area from Canterbury on the A28 until you reach Sturry where you take the right turn immediately before the pedestrian crossing to Fordwich. Following the road past The George and Dragon Hotel, round a sharp left hand bend, and where the road next turns sharply to the right, you have on your left The Fordwich Arms and in front of you to the left, Fordwich Church. Going down past the church is a private road known as The Drove, which has a 5mph speed restriction. Follow The Drove to the end where you come to our locked car park. Members using this or any of our other parking places must display a current CDAA membership car sticker.