Canterbury & District Angling Association
In the interests of the health and safety of all our anglers members should provide themselves with anti-bacterial hand gel or hand sanitizer and to use it before and after opening locks and gates. Members must fish alone unless accompanied by a member who resides at the same address. You must not share a swim with someone who is not a member of your household. Junior members must not fish alone. Members must fish a minimum of 15 metres apart and only from prepared swims.
Members must not share equipment and must land their own fish. The Associations' nets at Stonar will not be available. When parking, leave at least 2 metres between adjoining vehicles. If on arrival there are no swims available members must leave the fishery immediately. Do not visit the fishery if you or another member of your household is exhibiting signs of Covid-19. Follow the national guide lines.
No day/guest tickets will be available.
The Associations' toilet facilities will not be available because of the very high risk of cross contamination. Members must make their own arrangements for the collection and disposal off-site of waste.
Members must note that the Association's rules and bye-laws continue to apply unless superseded by government guide-lines, by the practices detailed above,or by any amendment to the guide lines.
--MANDATORY NOTE TO ALL ANGLERS--
Due to a local outbreak of K.H.V. no keepnets to be used on any still waters. Dip tanks are in place on all stillwaters. Nets, mats and slings MUST be dipped (FULLY immersed) for a minimum of 15 minutes. Keep nets are allowed on the River Stour (only) from the start of the river season.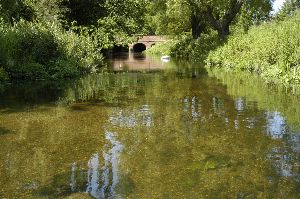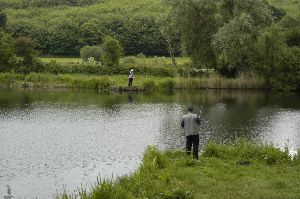 ---
Since 1928 The Association has been managing extensive fisheries in the Stour Valley below Canterbury, offering first class lake and river fishing for a variety of species. The historic and famous stretch of the River Stour, which the Association leases from the Fordwich United Charities, reaches downstream from Fordwich Bridge as far as Plucks Gutter. Fordwich trout were referred to in Izaak Waltons The Compleat Angler, their descendants are still running up the river to spawn, when the conditions are right for them.
The fisheries between Fordwich and Grove Ferry are in surroundings of great natural beauty and are part of an area designated as a Site of Special Scientific Interest (SSSI), recently upgraded to an International RAMSAR site. Fishery management in the SSSI is subject to an agreement between the Association and English Nature.
Care is needed not to interfere with wildlife or the natural vegetation. The Associations Committee takes its conservation responsibilities to protect this part of our heritage seriously and will take action against any member found to be damaging the environment.