Canterbury & District Angling Association
In order to encourage participation in closed-season work-parties and to reward those members who give up their time to complete the same, Byelaw 16e has been amended with a minor change to the wording. 'Members may not occupy swims on Association waters more than 5 hours before the start of the season except that where such members have completed three approved working parties they may occupy swims no more than 12 hours before the start of the season. Fordwich Lake will be available between 8pm on June the 15th and 8pm on June 22nd only to local members who have completed three approved working parties and will be closed to all other members during those times.
We have regained Grove Lake and members will be able to fish from 16th June 2019. The same rules and bye laws shall continue as before. A gate and fencing have been installed
--MANDATORY NOTE TO ALL ANGLERS--
Due to a local outbreak of K.H.V. no keepnets to be used on any still waters. Dip tanks are in place on all stillwaters. Nets, mats and slings MUST be dipped (FULLY immersed) for a minimum of 15 minutes. Keep nets are allowed on the River Stour (only) from the start of the river season.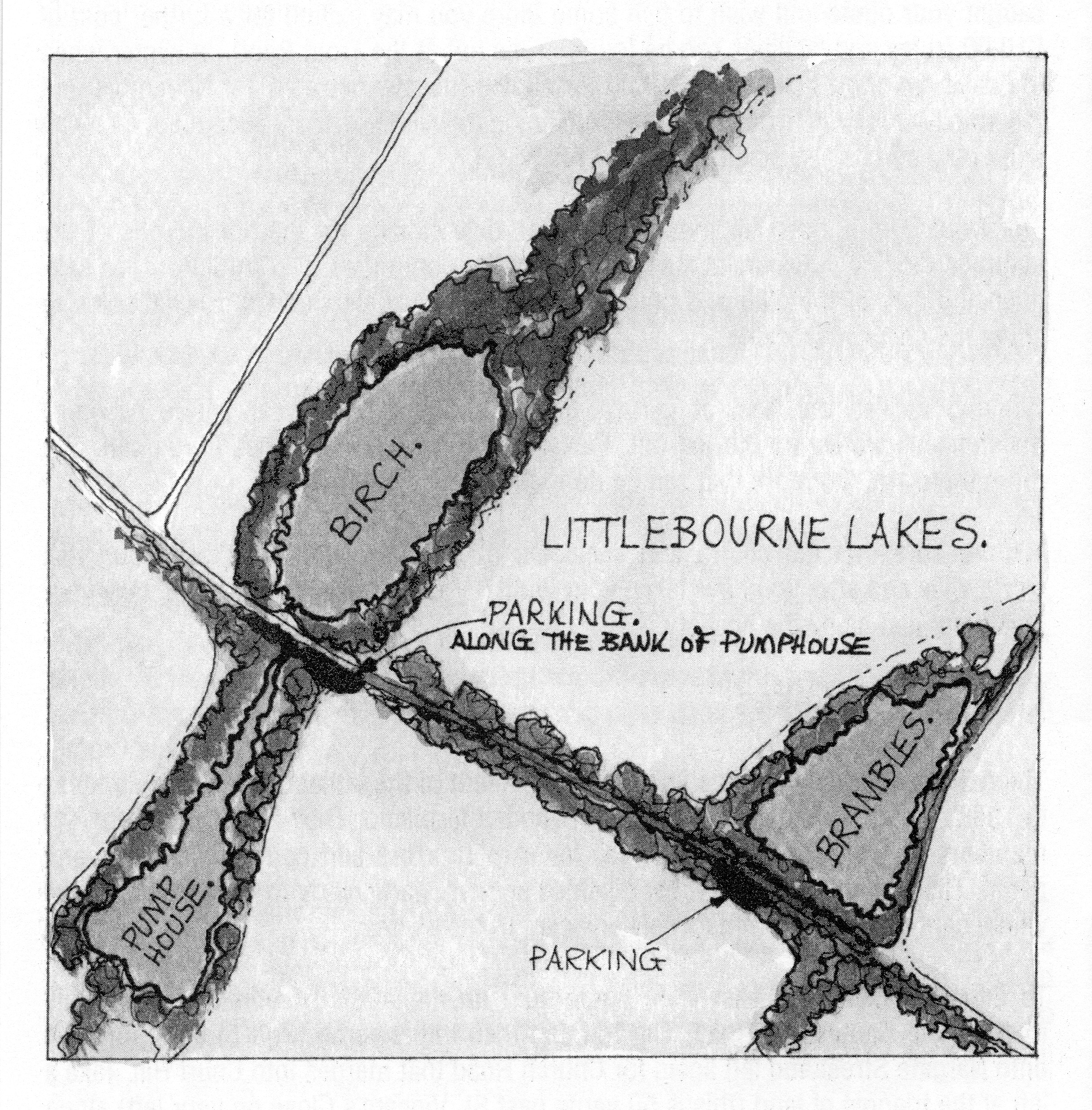 Set in wooded Farmland just outside Littlebourne Village with good access and ample parking alongside the lakes. The venue consists of three lakes all are well stocked with carp, tench and some perch.
The fields and paths around the lakes are used for livestock and it is a condition of our fishing this venue, that all gates are kept closed and locked and all litter must be taken away. Discarded line can cause unnecessary suffering and death to both wildlife and livestock and will result in the loss of our access to these fine lakes.
The Littlebourne lakes are each closed for an annual month off for rest and respite; Bramble is closed for March, Pumphouse closed for April and Birch is closed for May.