Canterbury & District Angling Association
The office will be open Saturdays from 9:30-13:00 in April
Residents of the Drove have employed a contractor to reinstate two speed bumps to the Drove. The work will take 24 hours and no vehicles will be allowed to drive over the bumps during this time. The work is planned for Thursday 28th March starting at 9am, there will be no access until Friday 29 March at 9am. As it is close season this will only effect members visiting the Trout Pool.
There is a beginners and a progressive class, all tools and materials are supplied if needed, cost for classes is £25.
Forms available from the office, call if you require one sent out. 01227 710830.
--MANDATORY NOTE TO ALL ANGLERS--
Due to a local outbreak of K.H.V. no keepnets to be used on any still waters. Dip tanks are in place on all stillwaters. Nets, mats and slings MUST be dipped (FULLY immersed) for a minimum of 15 minutes. Keep nets are allowed on the River Stour (only) from the start of the river season.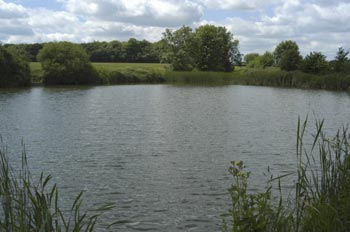 Bramble Lake is the smallest and has fish with an average weight of 1lb with the occasional 10lb Carp and 3lb Tench. An ideal beginners water with good bags of hard fighting fish.