Canterbury & District Angling Association
The office will be open this week (beginning Mon 19) every day 9:30-12:30.
Due to oxygen levels, the trout pool is closed until further notice.
--MANDATORY NOTE TO ALL ANGLERS--
Due to a local outbreak of K.H.V. no keepnets to be used on any still waters. Dip tanks are in place on all stillwaters. Nets, mats and slings MUST be dipped (FULLY immersed) for a minimum of 15 minutes. Keep nets are allowed on the River Stour (only) from the start of the river season.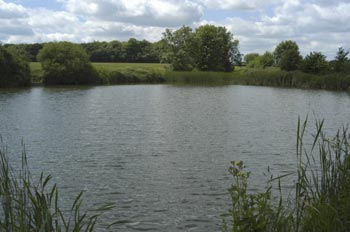 Bramble Lake is the smallest and has fish with an average weight of 1lb with the occasional 10lb Carp and 3lb Tench. An ideal beginners water with good bags of hard fighting fish.