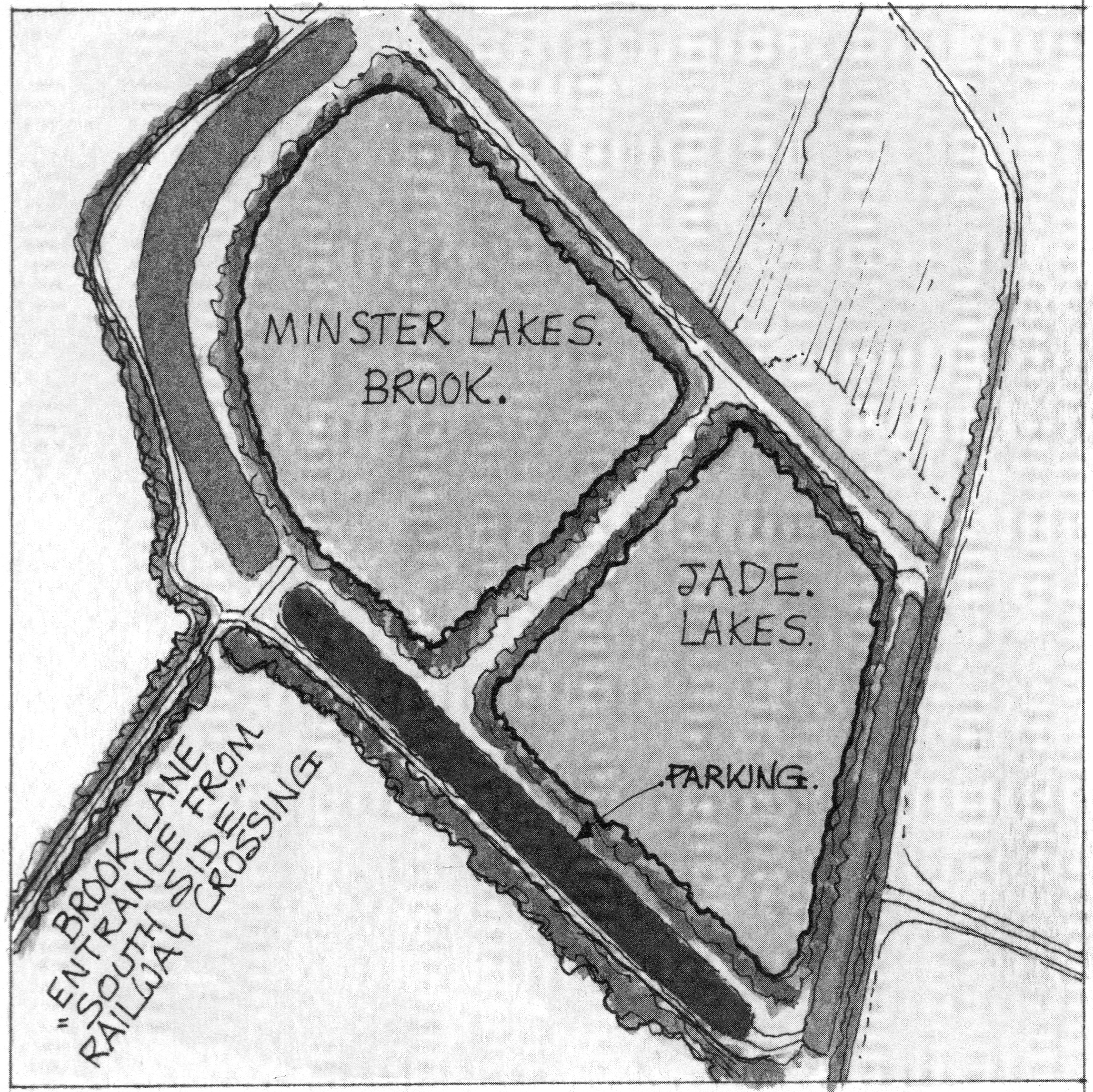 Minster Lakes are farm reservoirs 7 to 8 acres in size.
The first Lake you come upon is Brook Lake the other is called Jade Lake.
The lakes are located inland from Pegwell Bay off Ebbsfleet Lane. Access from the north from alongside Manston Airport you turn left off the A299 down Thorne Hill, over the crossroad through Sevenscore towards the railway crossing. Directly after you cross the railway line you turn right up a track. Speed limit 10mph, watch out for dogs and walkers. Follow the track until you reach the gates.
From Sandwich you turn left off the A256 just after passing the old power station up Ebbsfleet Lane, you then turn left directly before the railway crossing. Speed limit 5mph, watch out for dogs and walkers. Follow the track until you reach the gates.
The gates should be locked. Follow the track round to the left and park on the verge where indicated. Do not drive off track anywhere else.
The two lakes are stocked specifically for pleasure angling and are therefore mixed fisheries. Fishing is from the made up swims only; the number of swims available limits the numbers of anglers. Please treat the lakes and surrounding land with respect.
Brook lake is the most popular of the two lakes with the fish being of a better size and quality
Jade lake contains more fish but of a lower quality with small carp predominating.
In May 2021, following receipt of representations from the members, it was agreed that Jade lake was to be re-classed as a silver fish fishery and to this end a programme of works is to be agreed with a view to removing all of the carp and to bring the swims back into a safe and usable condition.