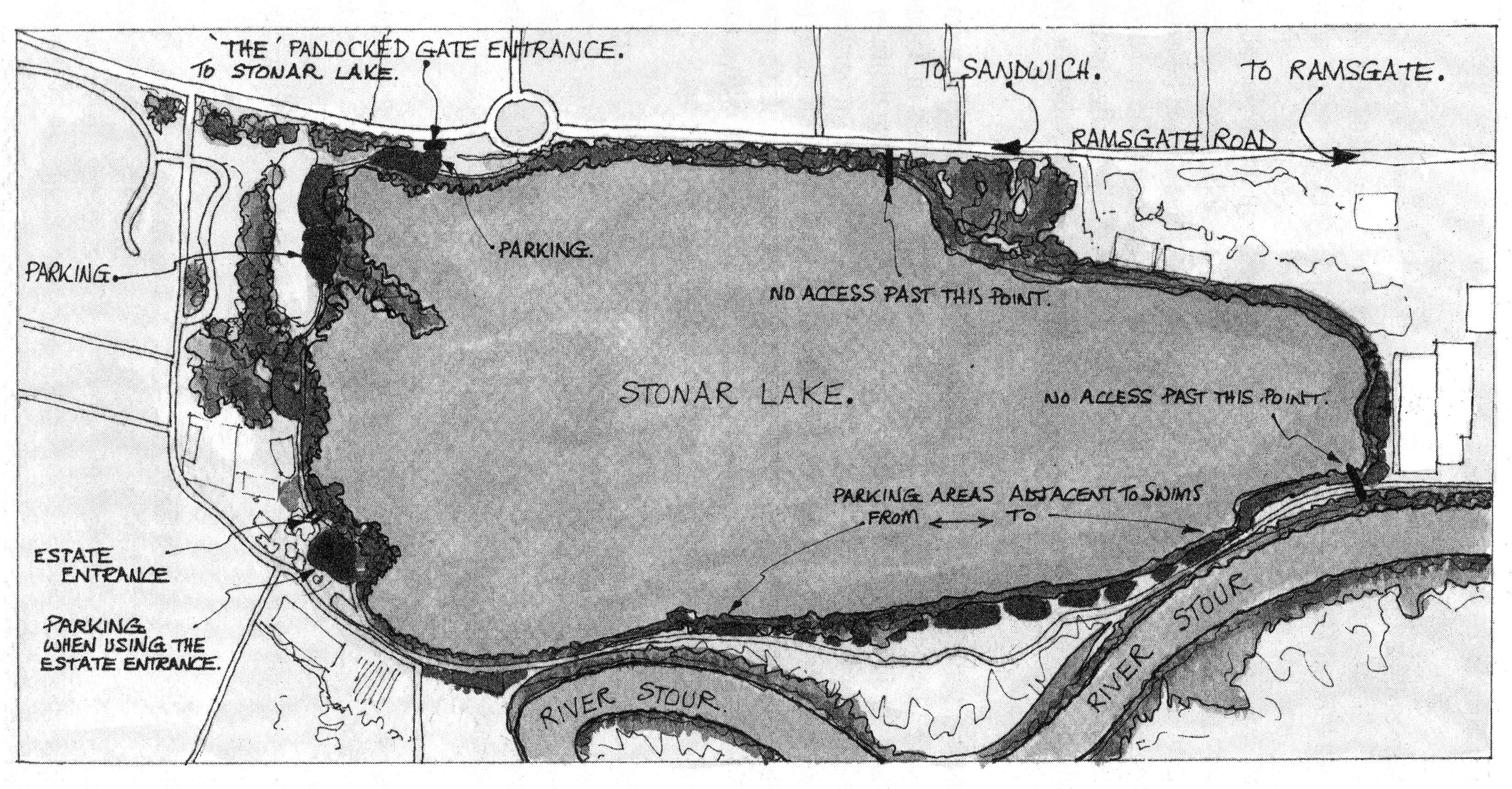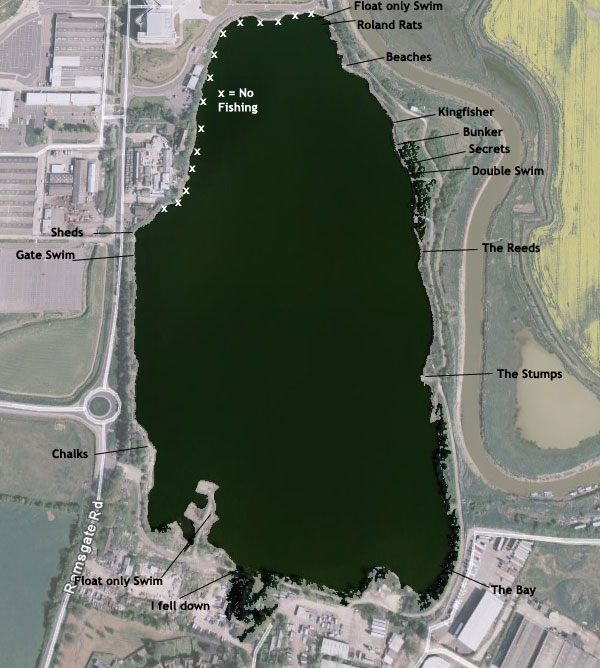 We acquired the fishing at Stonar Lake early in 2003 and opened the lake on the 1st May 2003.
The lake is open all year. Jock White is our part time Bailiff looking after the water, Jock used to work with Roger Stanger (our previous full time all waters Bailiff) and our Honorary Bailiffs.
The fishing in the lake is developing well with good catches of carp, tench, rudd and a few roach and bream. Parking - we have a car park that can be accessed through the gates from the main road between Pfizers and Sandwich, coming past Pfizers it is on the left near the roundabout.
Please keep to the concrete hard standing when parking in this area. There is no vehicle access from here to the remainder of the lake, although you can drive up to the left along the bank, great care should be taken.
The second access point is from the Sandwich Industrial Estate, if you turn left just before the café, keep to the right until you come to a concrete apron in front of factories fronting the lake, drive between the lake and the factories and use the entrance just before the Transport Compound.
Through the entrance and turn right to a hard standing parking area or alternatively continue through the parking area down the track (slowly), through the barrier (locking the barrier behind you) and parking is either in the swim side bays or on the grass parking area near the maintenance building.
The bailiff's will advise you if you have not parked in one of the correct places. The fishing on the road bank extends up towards Pfizers as far as the sub-station, the section between the sub-station and Pfizers bank is not available for fishing. Pfizers bank is also out of bounds.
A section of the River Stour is also available to fish, between the sleeper markers to the boundary with Pfizers. Great care is needed when getting to a swim, especially where the bank is steep. Do take care, as there are plenty of places to fish from without taking any risks – note the water is very deep.
There are a lot of birds making use of the site and lake, do not disturb nesting birds. No member may carry out even minor alterations to swims or the surrounding soil structure.You could well find it difficult to use standard bank sticks due to the gravel.
A map of the lake is available from Headquarters for your guidance.